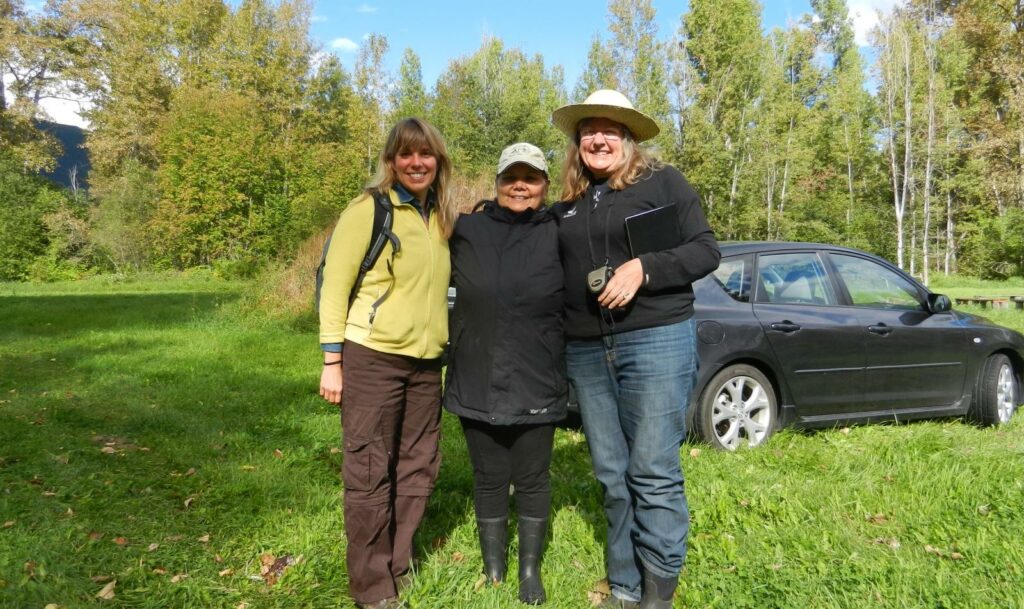 In honour of Secwepemc elder Mary Thomas
A recent announcement of the release of Secwepemc People and Plants: Research Papers in Shuswap Ethnobotany, caused me to reflect on the laughter, stories and wisdom of the amazing Secwepemc teachers I met when I first arrived in Canada sixteen years ago. There are many people I hold dear in my heart, but elder Dr. Mary Thomas and her family have a special place reserved for those whose teachings changed my future path. Despite the many hardships Mary endured in her life, her message was one of tolerance and love. Her compassion was expressed towards all living things – even an enthusiastic American, fresh from Alaska, with endless questions about Secwepemc life.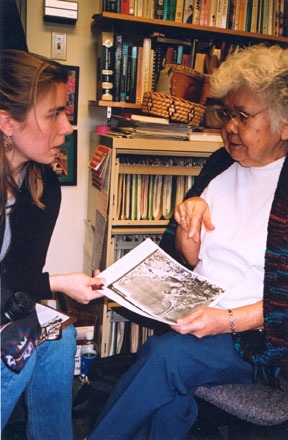 Mary listened to me patiently and responded with the wisdom of a true elder. During one of our early conversations she spoke about her young years harvesting tubers, berries and herbs near the Salmon River delta. When we visited the area together, she showed me the group of trees she would sit by with her grandmother and aunts to clean the day's bounty and talk. Mary's stories came alive with her laughter. The deep commitment she had to her culture, especially the children, was palpable.
It was along this delta that Mary spoke of harvesting one of the first spring vegetables she ate every year, ckwalkwalúls (also known as wapato, Sagittaria latifolia), so named in Secwepemctsìn for its resemblance to a yellow or jaundiced eyeball. It grew prolifically in parts of the Secwepemc territory and nearby areas. In fact, when Meriwether Lewis and William Clark made their famous journey across North America in the early 1800s, ckwalkwalúls grew in such abundance that the Lower Columbia Valley was named, Wap-pa-too Valley, after this prolific perennial. According to Mary, ckwalkwalúls was managed by the community to produce a reliable and abundant food source for trade.
"We used to just crave fresh edibles. It was just something we looked forward to. And it wasn't just my grandmother. There was a lot of little old ladies at the time. The neighbours. They'd go down and pack lunch and we'd go down with them as children. And when they'd pop the wapato out of the mud we would grab them and throw them in the baskets. It was so plentiful. I don't think they could put a dent in it, you know, by digging. It was just all over, right around the bay [of Shuswap Lake]" (Mary Thomas, Feb 15, 2001)."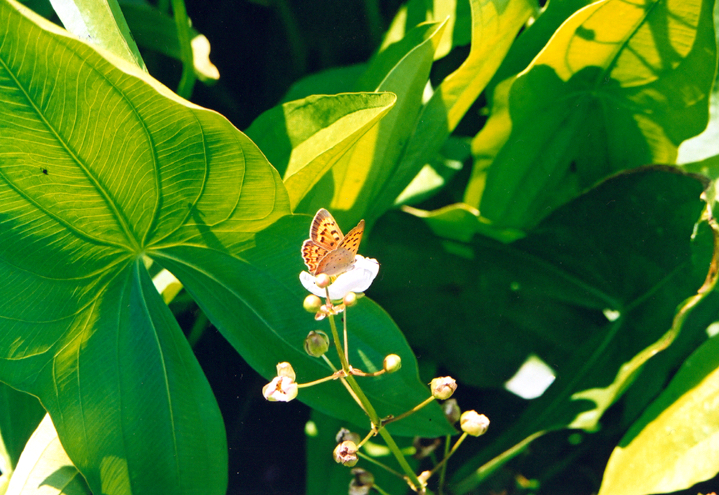 Over time, the prolific growth of invasive species, irrigation and other environmental and social changes severely impacted the growth of ckwalkwalúls. In an effort to once again see ckwalkwalúls growing in the Salmon River delta, I had the privilege of working with Mary, her family and her community to understand the limitations of plant growth in the delta and to explore ways to mitigate them. This work proved successful, and wapato is once again abundant.
During my time with Mary I began to appreciate the true significance of working with people and plants. Restoration, true ecological-cultural restoration, is both facilitated and enabled by local stewardship. This stewardship was demonstrated by the dedication of Mary, her family and other Secwepemc people whose traditional territory remains Secwepemc land. Mary and her family reminded me of that.