An assessment of cumulative effects from resource development in Fort McKay's Traditional Territory, and identification of land-management tools to mitigate these effects.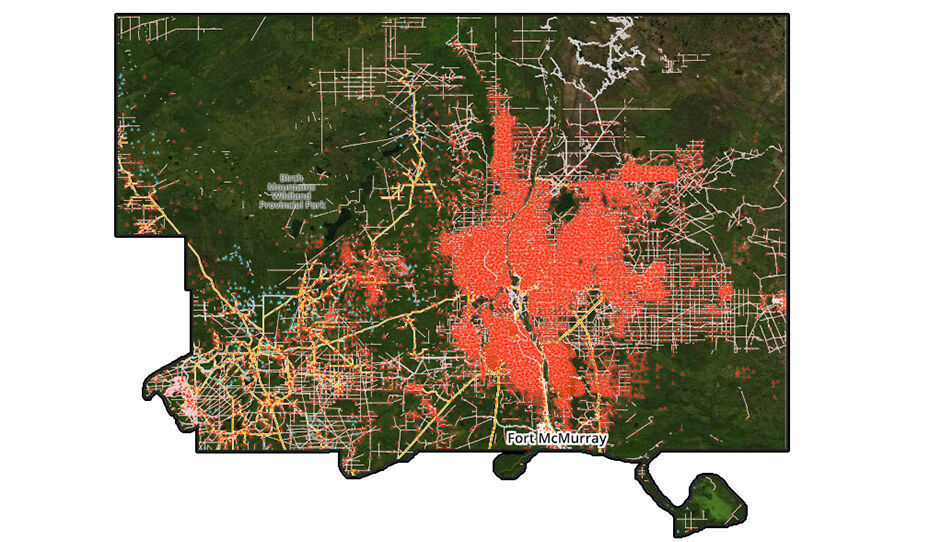 Fort McKay is an indigenous community located near the centre of Canadian oil sands mine development. Community members have experienced economic benefits from industrial development, but have also seen their ways of life and environment drastically altered by development. As industrial activities continue to increase in the region, there is a need for the community to better understand the cumulative impacts of this development at the scale of their Traditional Territory and to identify land management solutions to maintain ecological integrity and opportunities for traditional land use. This project's approach is two-fold: it first involved community-led selection of environmental, cultural and economic indicators, followed by the application of a model that simulated land uses such as industrial development, forestry, recreation, etc. The resultant simulations were used to assess performance of the community-selected indicators in pre-development, current, and future conditions in Fort McKay's Traditional Territory.
One goal of this project was to document current cumulative effects to the land as compared to a pre-industrial baseline. In addition, forecast development projections were used to identify management tools that could be effective in meeting Fort McKay's goals of maintaining ecological integrity and opportunity for traditional land use in the face of on-going development. These management tools included: options for expanded protected areas, increased public access management, and rigorous implementation of industry best practices to reduce new disturbances and reclaim existing disturbances. This project provides the community with defensible, transparent and science-based information on the current and projected future states of the community's traditional territory and economy. Fort McKay is using results from this study in negotiations with industry and government to direct land-use planning initiatives that will help sustain Fort McKay's traditional resources and their culture.