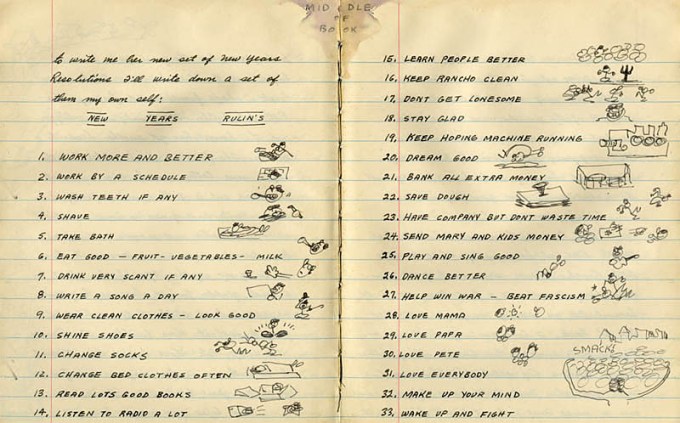 Out with the old and in with the new, they say. Which seems a poor model for science and for wisdom, as presumably we need to learn from some of that "old" stuff. But to the extent that the "new" represents new perspectives, or renewed attempts to do things to the best of our abilities, I am all for that.
2017 sees IEG enter into our 8th year of work, and the start of the new calendar year seems like a good excuse for assessment, reflection, and a statement of intention going forward. The conventions of corporate promotion suggest that I should tell you about our record of continuous year-on-year growth, but honestly that isn't really true. 2015, and even more 2016, have been difficult years for us and for many of our clients, forcing us to sharpen our skills to try to do better work with fewer resources. To this end, we at IEG have put our heads together to come up with some resolutions for 2017:
Improving our communication. Whether through more use of interactive data presentation, publication in peer-reviewed literature, or a greater presence on social media, we commit to testing new ways of interpreting our work more effectively, and to a broader audience. Our goal at IEG is to contribute positively to the world, and it is hard to do so if people don't understand what you are saying, or don't know you are saying it at all.
Improving our integration. Despite our name and small size, we sometimes struggle to be well informed about the work our co-workers are engaged in across the disciplines in which IEG practices. We aim to increase our integration within the company through informal communication and project presentations, to learn more from and about each other.
Integrating new technologies. A number of us are steadfast field ecologists, and I personally do not look forward to an ecology where science is done by UAVs and biting insects go unfed. Nevertheless, the world of affordable technology is changing rapidly. We recognize that some of what we do can be done better or augmented through the use of remote-sensing techniques. Through both internal development and collaboration, we intend to explore this potential more deeply in 2017.
Giving back. Individually and collectively, we've agreed to volunteer in our communities, and take on mentoring and supporting the researchers of tomorrow (stay tuned for a story of a young lichenologist!).
We look forward to putting these resolutions to the test, and working with you, in 2017!
Justin
P.S. For those of you who prefer a more conventional list of resolutions, above is one from Woody Guthrie, via the most excellent Maria Popova over at brainpickings. My favorite: "Keep hoping machine running". Original source here.